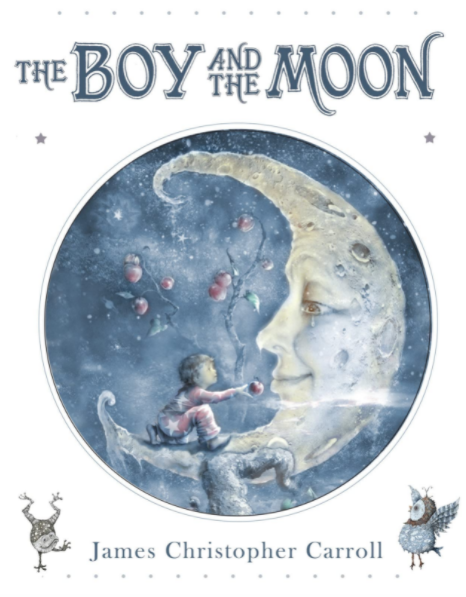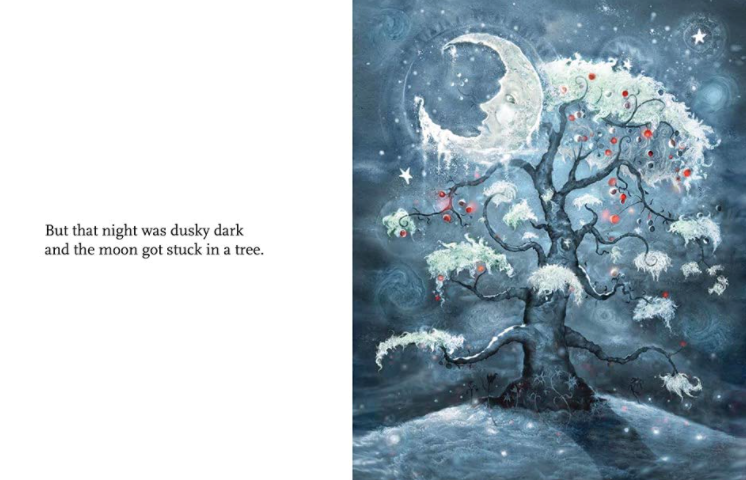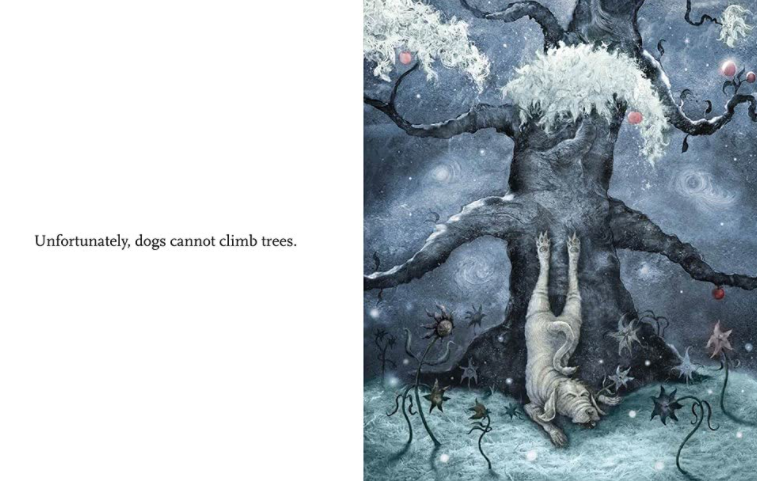 The Boy and the Moon by James Christopher Carroll
---
Free shipping with $100 purchase.
Same-Day shipping on all orders placed by 4:30pm EST Mon-Fri, and by 2pm EST on Saturdays.
It's midnight - a special time of night, when anything can happen. Wide awake long past his bedtime, a young boy slips out of his house to join some special friends in a nighttime jubilation. Complete with howls and whoops, they joyously celebrate the mystery and magic of the night, basking in the glow of the beautiful moonlight. They howled at the moon, they howled at life, and they howled with all things in the night. But their revelry comes to a halt when the moon is caught in the branches of a tree. Is anyone brave enough to climb the tree and save the moon? Gorgeous atmospheric paintings lure readers of all ages into believing that anything can happen - at midnight! J. (Jim) Carroll's work has been displayed around the world, including at the Leonardo da Vinci Museum of Science & Technology in Milan and at the United Nations in NYC. He has been an instructor at the School of Visual Arts and at the Massachusetts Museum of Modern Art. 

Roman & Leo orders ship via USPS or UPS for a flat rate of $4.99, or free with a $100 purchase. Once your order has been received, we aim to ship your package the same business day during our store hours Tuesday - Saturday. Once the package has shipped, you will be provided with a tracking number via email.  All delivery timing is based solely on USPS and UPS and international shipping companies.  Roman & Leo makes no guarantee of timing in terms of when packages will be received once shipped, but Ground Advantage packages are typically received in 1-7 business days, depending on where you are located in relation to our shop (in Indiana).  Priority packages are usually delivered within 1-4 business days.  All international taxes and duties on international deliveries will be the responsibility of the purchaser.
If you aren't completely satisfied with your purchase, or you need a new size, we are happy to assist you with your return. Returns will be accepted from online purchases within 20 days of purchase date for store credit, which will be emailed to you in the form of a digital gift card after your return has been processed. Online orders may be returned in our store as well. See our entire return policy here.